Are you feeling emotionally stable? Because you're about to experience a real breakdown. 2018 is not only yet another year that has seen us lose faith in humanity and getting closer to the end of the world, it's also the year many great TV shows have had their final season. There might be great new stuff coming up, but can we be sure?
The Big Bang Theory (12 seasons)
Not all fans of the series have followed during all twelve quite unequally hilarious seasons. Still, just as when Glee got canceled – if you don't remember that, you are too young to be on the Internet, go to bed – it's kind of the end of an era. Bye Penny, Sheldon, Howard…See you on Netflix, nerds.
New Girl (7 seasons)
Who knew that show still existed? Apparently, clumsy Jess and her flatmates were still a thing until their seventh and last season. Zooey, we'll miss your sparkling eyes, and something about your personality that we cannot really put our fingers on. It's not humor, though, definitely.
Casual (4 seasons)
Casual will leave our lives just as it entered it: quietly, peacefully, with a lot of dignity and in general indifference. For those who have missed it, and there must be many among you, don't hesitate to watch all four seasons on replay. Valerie, you were insane, and it was a pleasure meeting you. Single moms with crazy brothers are not usually that good-looking.
House of Cards (6 seasons)
Based on an algorithm to create the perfect series – among other things – the star TV show that kept thousands on their toes during its first season was getting old. Without any regrets we'll say farewell. Use your budget wisely, Netflix.
The Americans (six seasons)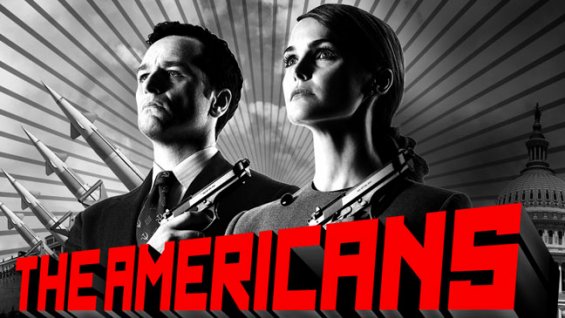 The concept was great: Cold War, two Soviet KGB officers pretending to be an ordinary American couple, the Jennings. Well, it might not have been necessary to go through six seasons, but let's give them an A for effort.
Adventure Time (10 seasons)
What will young stoners – and children – watch now that Adventure Time has come to an end?! Ten seasons of it on replay. Thanks for being so creative for so long, and for inspiring our most embarrassingly epic dreams. Just like your old aunt who smells funny, it's always good to know they're somewhere around, and you can catch up if you really want to.