Guest stars appearances are both the worst and the best thing about TV shows. Sometimes embarrassing, and sometimes it's just the most satisfying moment of your day. The tradition goes way back, and we all remember these famous – at the time – actors and actresses who made an appearance on Friends. Since then many showbiz stars have appeared on our screens, here are some of the most brilliant and tragic ones.
Britney Spears – How I Met Your Mother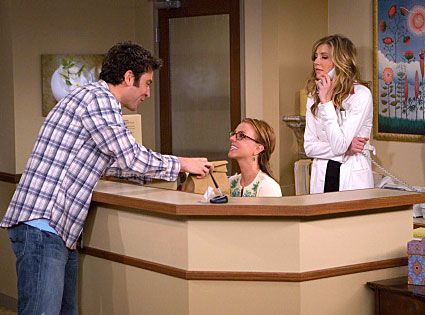 Remember when Ted was seeing Stella, a single mother who worked as a dermatologist? Stella's secretary was a shy, kind of dumb-looking blonde… played by Britney Spears. Not only was the character hilarious and enabled Britney bitch to make fun of herself, but she was also (SPOILER ALERT) Barney's mysterious bully. Great cameo, great story-line, we're all a slave for you, Brit.
Bruce Willis – Friends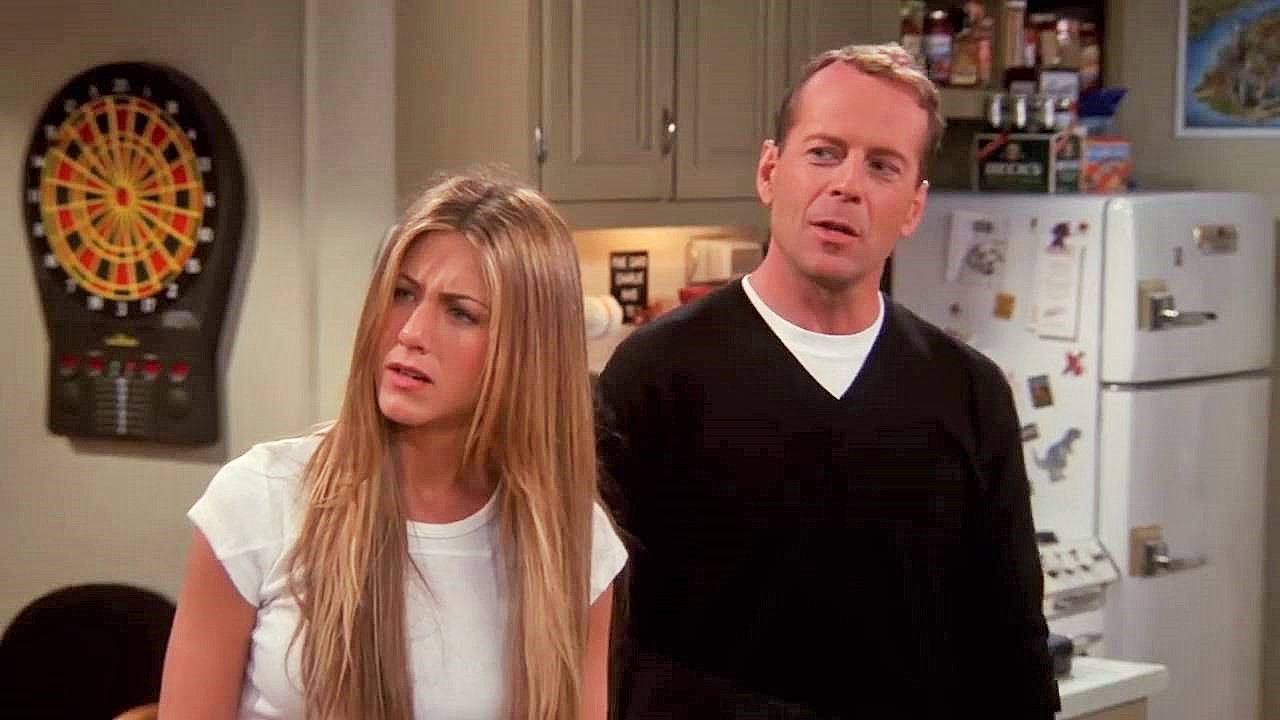 Miles away from his roles in action movies, Bruce Willis became a protective, passive-aggressive and yet insecure single dad in Friends. Was it his only way to date Jennifer Aniston, at the time in a relationship Brad Pitt? Could be. The most important thing being that no one ever forgets the « Just a Love Machine » mirror performance.
Prince – New Girl
Prince never hid that he was a fan of the show. He even got his team to get in touch with the New Girl production, so he'd appear in one of their episodes. In the well-named episode « Prince », Prince played Prince hosting a party. When the star passed away, Fox aired the episode one more time, in tribute.
Ed Sheeran – Game of Thrones
Although it is normal and enjoyable when it comes to sitcom, action series cameos always feel kind of odd. Is that how we all felt when Ed Sheeran appeared in GoT's 7th season? Widely criticized, even though his role was of minor importance, the singer's performance will only be remembered for articles such as ours, and should be forgotten by all the series' fans.
Stephen Hawking – Big Bang theory
Stephen Hawkings appeared so many times on the show, he was almost considered part of the cast. The great scientist was Sheldon Cooper's idol and enjoyed playing tricks on the pretentious Caltech genius. The whole TBBT crew paid homage to Hawking when he passed away in March 2018.
Donald Trump – Sex and the City
Long before he was president of the United States, Donald Trump was already a star in the US. In the second season of the show, the businessman and Samantha happened to be in the same room as she was ordering a cosmopolitan. As Carrie Bradshaw said then: « Samantha, a cosmopolitan, and Donald Trump. You just don't get more New York than that. »
If you had forgotten about all these cameos, we suggest that you re-watch the episodes. And then the entire series because who watches just one episode?! Not you.