As we grew up we were Friends, had Sex in the City and eventually became Heroes, or Misfits, and that's How I Met Your Mother. All these episodes, storylines and characters have had a different influence on us, and even though all the binge-
watching can be held responsible for some of our worst hair choices, there was some useful stuff for us queers. Whether we knew about our sexuality, or came to understand it as we saw others be proud on screen, some TV characters have definitely made it easier to come out and live our queer life. 
Santana Lopez – Glee
Glee was huge, which made Santana Lopez's coming out HUGE. She told us not only that it is OK to be gay, but also that it is OK to be gay, popular and a total bitch. Because why be quiet if you don't feel like it, and what if you want to throw slushees at people's faces? Ok, Santana might've been bad influence, but she was bad ass. Also, she taught us that you can be gay and open about it in high school. If everyone was, Tumblr would probably go bankrupt.
Nomi Marks – Sense 8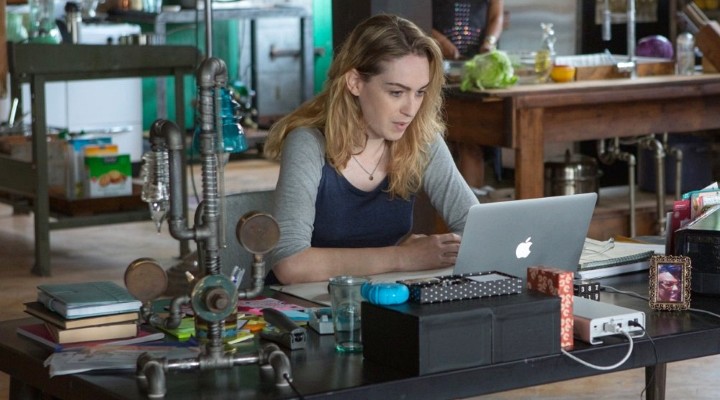 You'd have to be very very young to have grown up with Sense8, but don't we all grow up a little with every character that teaches us something? On that deep note, let's acknowledge how hot, badass and insanely clever Nomi was in Sense8. Now let's repeat the lesson again and again : being LGBTQIA+ is amazing, but it's not more important than having a great brain.
Piper Chapman – Orange is the New Black
She might be one of the most annoying TV characters ever written. However, she knew something that most people don't: being bisexual doesn't mean you owe anyone an explanation. Piper just goes for whomever she wants, and that's alright, because the real problem about her is obviously the constant emptiness in her eyes.
These are just to mention a few, but there is no doubt that many kiddos have looked up to Captain Raymond Holt (Brooklynn Nine-Nine), that cute lesbian couple in the amazing Black Mirror episode, or even Emily from Pretty Little Liars whose hotness was definitely helpful growing up.