The best word of advice would be: don't. Watching a TV show, let alone one with already 67 episodes released (that's 63 hours to watch), is a complete waste of your precious time on Earth. Think about everything else you could do. Obviously, this is even worse if you have watched it before. Are you going to make the same mistake twice?! (Note that this doesn't apply to FRIENDS. Re-watching FRIENDS for the 42nd time is always a good idea, but we'll get back to that.) If you're going for it, regardless of how useless, here's what you should probably do.
Make it useful.
If you're going to watch all these episodes for the first, second or third time, don't you dare ask " Wait, who's that again?" when the next season comes out. Be efficient. Grab a pen and a piece of paper. Write down all the important characters on it, their house, and what happens to them in each season. Then lose it and do the same thing on your phone. If this is your first time, it might spare you the re-watching. If this is your third time, seek medical help: your memory is broken.
Spread the word.
If you want to make the experience even a tiny bit enjoyable, you'll have to try to watch the show with a fresh eye. What's a better way to do so than using this time-consuming hobby to ask a friend who's been lucky enough to avoid all the GoT mania to join you? Plus if you've already been forced to watch it once, you'll feel superior, omniscient, and if you can't answer their question, just say "I don't want to spoil it for you".
Make it a drinking game.
If you've watched the show before and so did your friends, it doesn't really matter if you miss a couple of scenes because you're too drunk. If you haven't, it doesn't matter either. Use your binge-watching sessions as warm-ups for your nights out. This being said, the side effects might be that you'll be craving alcohol everything you hear about the show. It's ok, better be addicted to drinking than to a show that KILLS everyone you love. Also, if you have a urinary infection, make a cranberry juice drinking game. That's a fast way to get better in no time.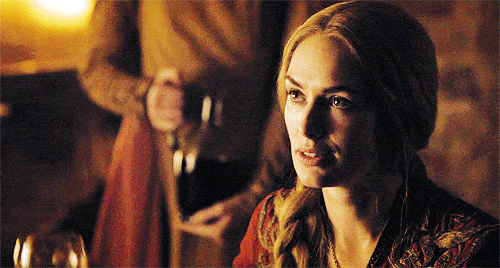 Don't get attached.
Even if you've been lucky enough to avoid all the spoilers, you just know that people die in that show. If anyone seems suspiciously nice, beautiful, or makes it enjoyable to watch the series, don't be naïve: they will be dead before the end of the season. Really, even them?! Oh yes, really. Valar morghulis.*
Now enjoy all the blood, the incest, and pray with us that one day this nonsense comes to an end.
*« All men must die. » in high valyrian.